Archive for April, 2011
19 April, 2011
19 April, 2011
19 April, 2011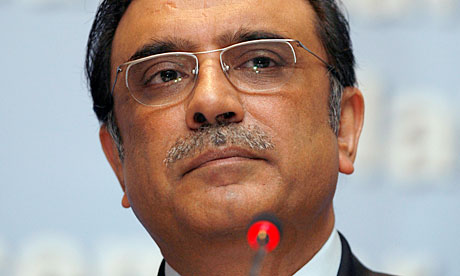 WASHINGTON: President Asif Ali Zardari has accused the army of playing both sides of the war on terror; distressingly, an abundance of evidence backs him up, says an article published in the Newsweek, a US magazine.
19 April, 2011
GWADAR: The Chief of the Army Staff (COAS), General Ashfaq Parvez Kayani, said on Monday that the Army would withdraw from Sui within the next two months and no future operation in Balochistan would take place without the consent of the provincial government.
19 April, 2011
LAHORE – FIA Additional Director General Zafar Ahmad Qureshi, who was holding a probe into the National Insurance Company Limited (NICL) scandal, has been removed from his post.
A notification issued on Monday said he will continue his duties as Managing Director of Police Foundation.